Start Profile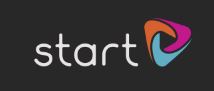 Start is a free and comprehensive digital platform, offering schools and colleges a single starting point to help simplify and improve careers guidance in schools.
It combines the most comprehensive source of information with a personalised experience and career planning tools, helping our students to make more informed decisions about their future study and career options, as well as developing their employability. Start includes:
A student profile: students build their profile and access personalised study and career information.
Modules: activities to guide students through the information on Start at the right time.
Up to date information: engaging content on what to study, where to learn and the world of work.
Locker: an online record of achievement to evidence skills for future applications and CVs.
Employability action plan: Students can set goals and stay in control of their career planning.
By following Start's structured and progressive activities, the platform caters for all our students, helping them to make more informed decisions about future study and career options at the right time and in good time.
All our students have access to the careers platform with their own login details. They are guided through a careers framework programme by their form tutors and their progress is monitored through the portal. Parents can also access the wealth of resources available on the website and are encouraged to do so by registering on the portal.
Visit www.startprofile.com for more information or to register and login.